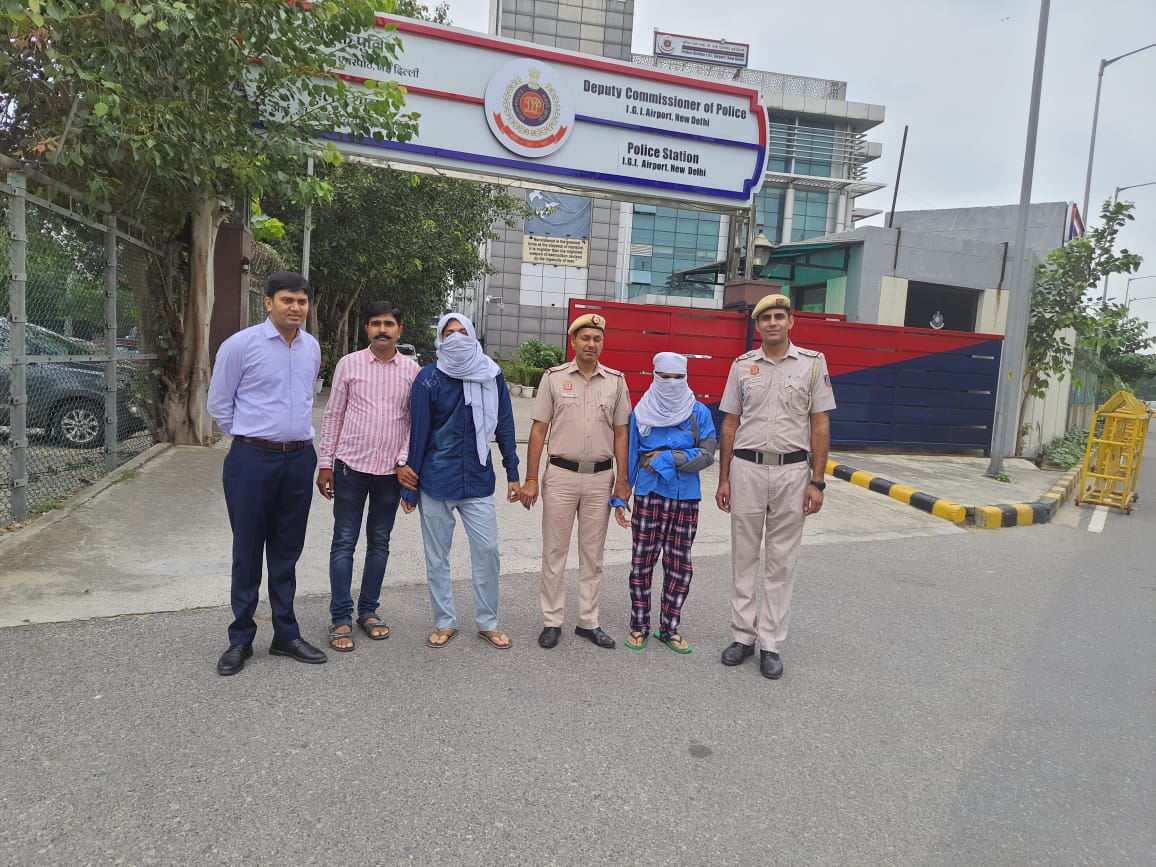 Two Iranian citizens have been arrested from Delhi on charges of forgery. The police team of Delhi's IGI Airport has raised the curtain about the fraud. According to the information, both Iranian citizens used to describe themselves as police officers of the crime branch and used to cheat people by taking them under the guise. The names of the accused Iranian nationals are Hamid Hemmati and Faizal Shirazinia. Both of them were living in Bhogal, Delhi.
The first complaint about Hamid and Faisal was received by the Delhi airport when a person informed them about his fraud. On the 16th of last month, Rashid Khan of Gujarat, who lives in Dubai, told that two people robbed him by posing as a police officer of the crime branch. According to Rashid, he was going towards Pride Plaza Hotel after leaving the Hyatt Hotel in Delhi. Then two people in the Maruti Swift car came and started questioning. Meanwhile, another person diverted his attention and kept 40 thousand rupees and a mobile phone lying with him. After this, both disappeared from the spot.
How were the crooks caught?
The first sight information about the miscreants was only about their appearance. In which the age of one was estimated to be 40 to 50 years and the other to be 30 years. Considering the seriousness of the matter, a special team was formed. This team included Inspector Rajkumar, SI Mukesh, SI Prem Narayan, and ASI Pradeep. The team was headed by IGI Airport SHO Yashpal Singh, who was constantly reporting to ACP Airport Virendra Mor. The team had enough of a challenge. But, the team charged Humane Intelligence and simultaneously scanned all the CCTV footage. During this, due to continuous investigation, on October 2, both the accused Iranian citizens were identified. During this, information was also received about other members of the gang. Out of which a person named Ibrahim had escaped before the arrival of the police. The police also confiscated the car used in the crime. During interrogation, the police came to know that Hamid and Faizal had committed many crimes before and 3 cases were registered against them even earlier.