The Kanhaiya Lal polytechnic college Uttarakhand , held its grand reunion at Greater Noida where the shredded light on the memories of their days at the Roorkee Campus. The passed out students are now working and givng there best at many different sectors and industries.
The Reunion was held at Greater Noida's 'The Great Rama Ceremonial Resort' were all the students and teachers gathered.
All the Professors were warmly  felicitated  and all the students present for the reunion received the blessings and motivation for there future as well as many past happy moments.
The event started as planned and all the dignitaries and students attended the all day event and made it a one memorable night after a long interval sharing their present thoughts and past memories.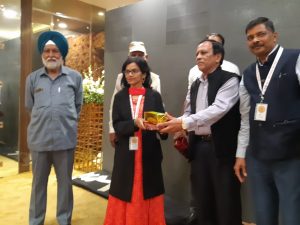 During this friends' get together program, the Mitra Milan Executive Committee has made a special contribution in giving a complete and special look to the event. The committee's members including CDS Rajvanshi, Samas Kumar Jain, Sanjay Kumar Jain, Lekhraj Sharma, Yogendra Kaushik, Ram Avtar Sharma, Hari Vishnu Thukral, Ajay Rana, Nandkishore Sharma,  Ilam Singh,  Abhinandan Agarwal, Atul Gupta, Sudhir Goyal,  Pradeep Gupta, Rajeev Tyagi (Chief Sahib),  Sandeep Aggarwal (Wrestler), Vikas Sinhal, Prabhat Singhal, Manoj Chowdhary, Adesh Kumar, Amar Tripathi and Sudhir Kumar were among the most appreciated contributors to the event.
For the digital introduction was done by Nikhilesh Shandilya and Anshul Garg, and with special contribution Vinod Kumar Sisodia, Ajay Kumar Pundir, Hussain Zaki, Jyoti Rastogi and Sanjay Saini were admired a lot, whereas in making the banner and external beautification Jyoti Rastogi and Ruby gave their best towards the commendable organizing of the event.