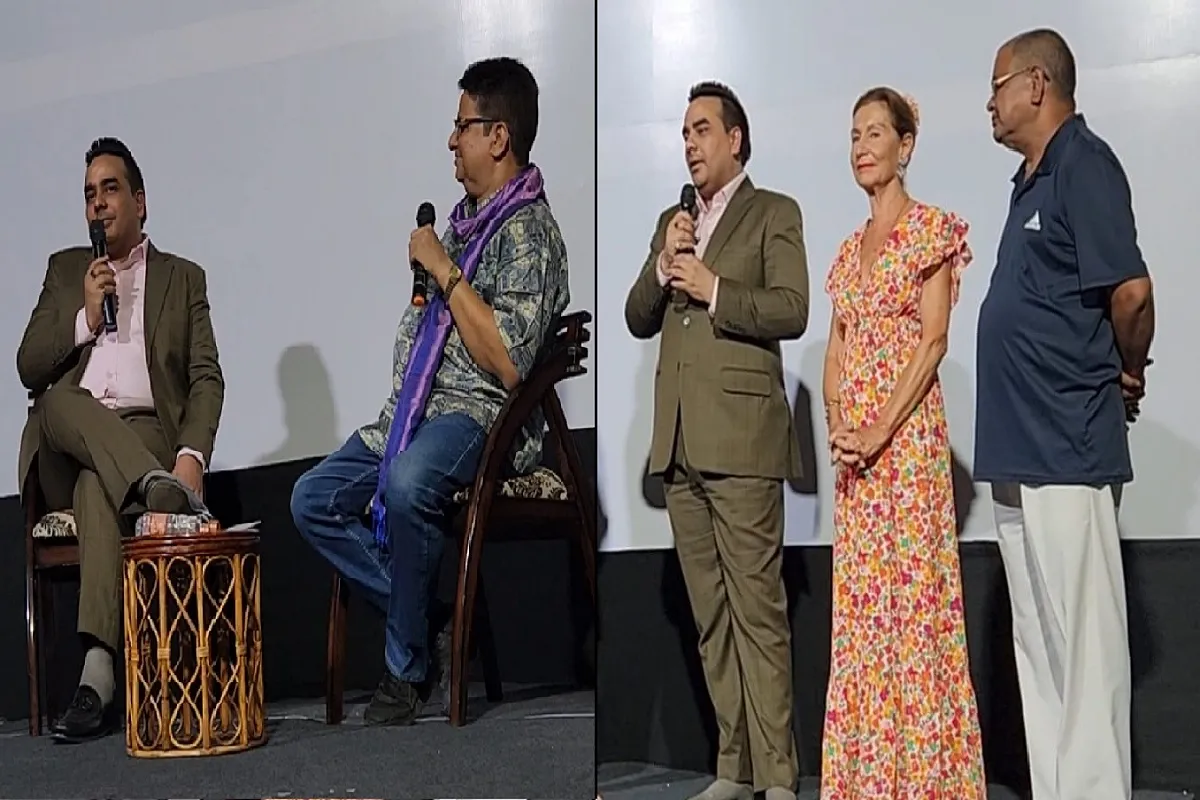 Upendra Rai, Chairman, Bharat Express News Network
The Azamgarh International Film Festival began today. The film festival's chief guest was Upendra Rai, chairman of the Bharat Express News Network.
The film festival will feature many well-known artists, including veteran actresses Shabana Azmi and Yashpal Sharma.
During an interview, Upendra Rai, who attended the film festival's opening ceremony, shared his memories of his stay in Mumbai.
Senior journalist Upendra Rai discussed his immensely popular story during the exchange, which at the time had caused a stir.
"One day, I started talking to a person on the train just like that", he began.
He further said, "A species in India that consumes human flesh, the person said during that moment. That person provided a lot of information and also shared a short video".
"Just after the story was published, there were a lot of uproars, and it also had a lot of impacts", the Chairman added.
Senior journalist Upendra Rai said, "Many people questioned me about the story, how it was verified, and where the information came from".
"I told many people about it while avoiding speaking to many others", he added.
"I think when you start caring about sleep and rest, somewhere you start compromising on your dreams and passions, and I haven't yet", he said, referring to a conversation he had with a friend.
"It is not necessary to collect a lot to give to someone", he explained.
Chairman Upendra Rai stated that if a beggar with a bowl and a Buddha is standing at a crossroads, there is a qualitative difference between the two.
"The beggar wishes to become Emperor by collecting pennies, while Buddha abandons everything and stands with a bowl, hoping to earn enough money to eradicate hunger for one day", he added.
Also read: UBS In Talks To Acquire Credit Suisse