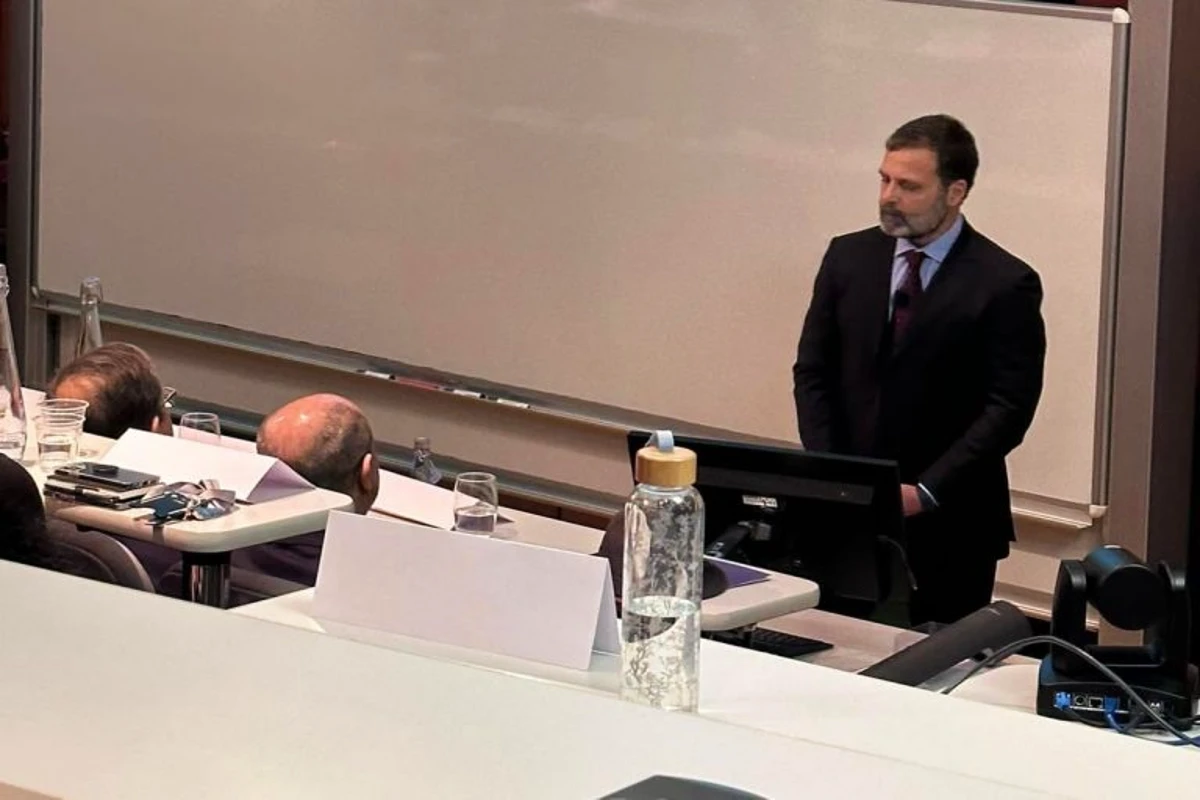 Rahul Gandhi
Congress leader Rahul Gandhi on Sunday sent a four-page preliminary response to the Delhi Police's notice about his "women still being sexually assaulted" remark made during the Bharat Jodo Yatra while questioning the authorities' process and the sudden urgency after a 45-day delay.
The 10-point response came hours after a Delhi Police team knocked on his door for the third time in five days. According to the sources, he also requested eight to ten days to provide a detailed response to the questions posed by Delhi police regarding his January 30 remarks.
The police team, led by Special Commissioner of Police (Law and Order) Sagar Preet Hooda, arrived at Rahul Gandhi's 12, Tughlaq Lane, residence around 10 a.m. and met the Congress leader after two hours, according to officials, who added that the team left around 1 p.m.
Also read: Delhi Police At Rahul Gandhi's Doorstep: BJP Plot Or Rahul's Own Fault?
Police claim that during the Bharat Jodo Yatra in Srinagar, Mr. Gandhi said, "I have heard that women are still being sexually assaulted", and since the Yatra also passed through Delhi, they wanted to know if any victims had contacted the Congress leader here so they could launch an investigation into the matter.
According to a representative, "The police had asked him to give details of these victims so that security might be provided to them".
Rahul Gandhi sent a preliminary response just before 4 p.m., describing the police action as unprecedented, and he reportedly questioned whether it had anything to do with the stance he had taken on the Adani issue both inside and outside of Parliament.
In addition, they claim that Mr. Gandhi questioned the Delhi Police's haste in making two visits in as many days after a 45-day break following his address in Srinagar.
According to the sources, the former head of the Congress reportedly questioned whether any other political party, including the one in power, had experienced the same kind of scrutiny or interrogation on its electoral campaigns.
An irate Congress has slammed the Delhi Police action and blasted the Central government, calling it the "worst case of harassment and political vendetta", while the BJP refuted the claim and said the police was "just fulfilling its lawful duties".
(With input from PTI)