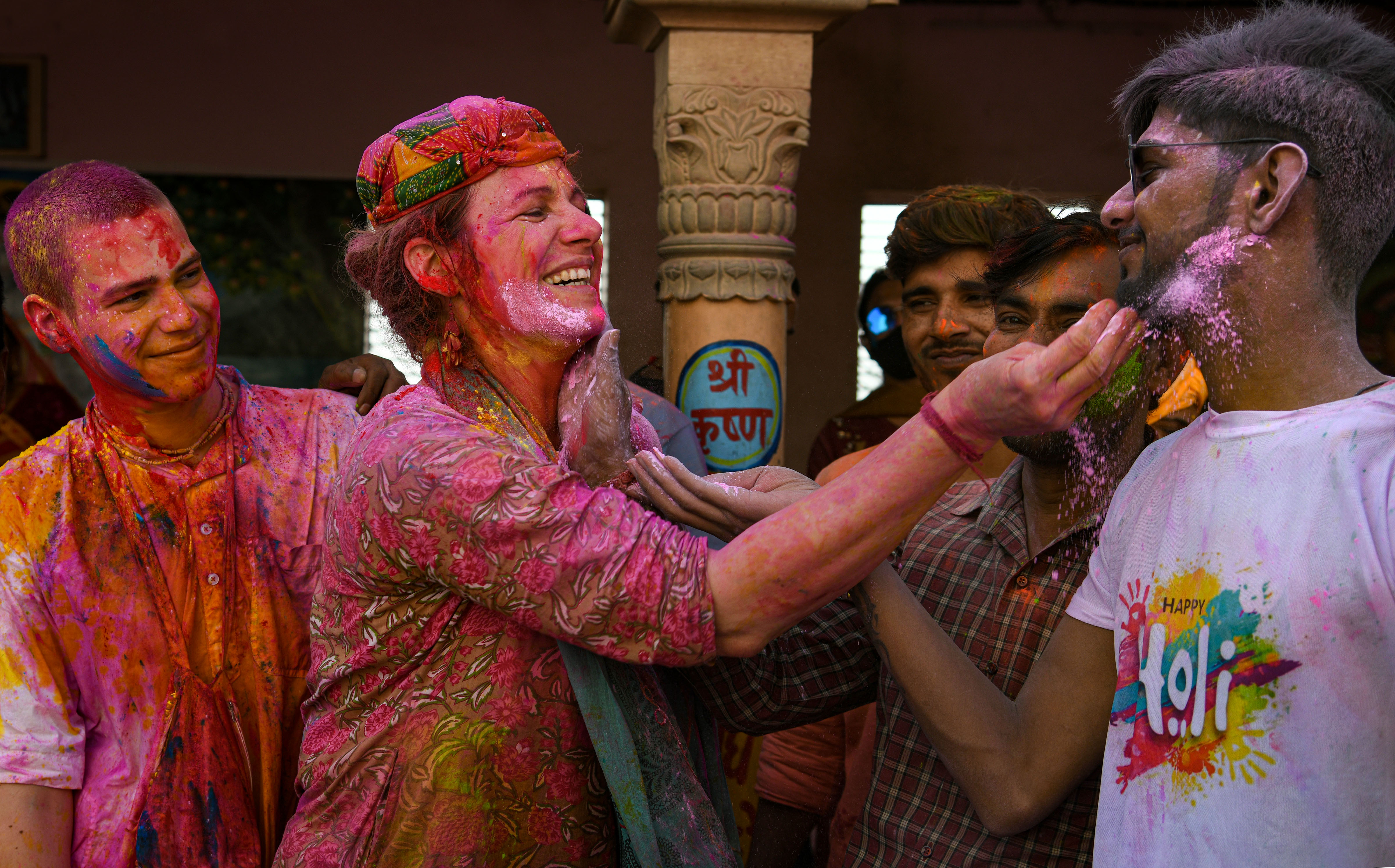 Amritpal Singh, who claims to be a strong leader, is actually an opportunist and a coward. In the Ajnala incident, Ajnala intentionally placed the Sri Guru Granth Sahib in front of the palanquin (minibus) during a fight with the police in order to further his own interests. Additionally, he depicted it as a conflict between the Sikh Panth and the oppressor (state). In fact, he was fighting to save his image as a tough leader as his graph fell.
The actual human opiate is religion. Everyone seeks refuge in religion. Amritpal took advantage of this and established the Khalsa Raj, his own version of the Dharma. Khalsa Raj's true meaning is an inclusive society, but he has only used it to impose Sikh rule. Amritpal Singh's easy targets are the lowest strata of society and the aimless youth, and he exploits their sentiments in the name of religion. In the name of organizing the Amritpan ritual to initiate Sikh kids and connect them with the religion, Amritpal is attempting to raise an army of angry adolescents ready to take on the state.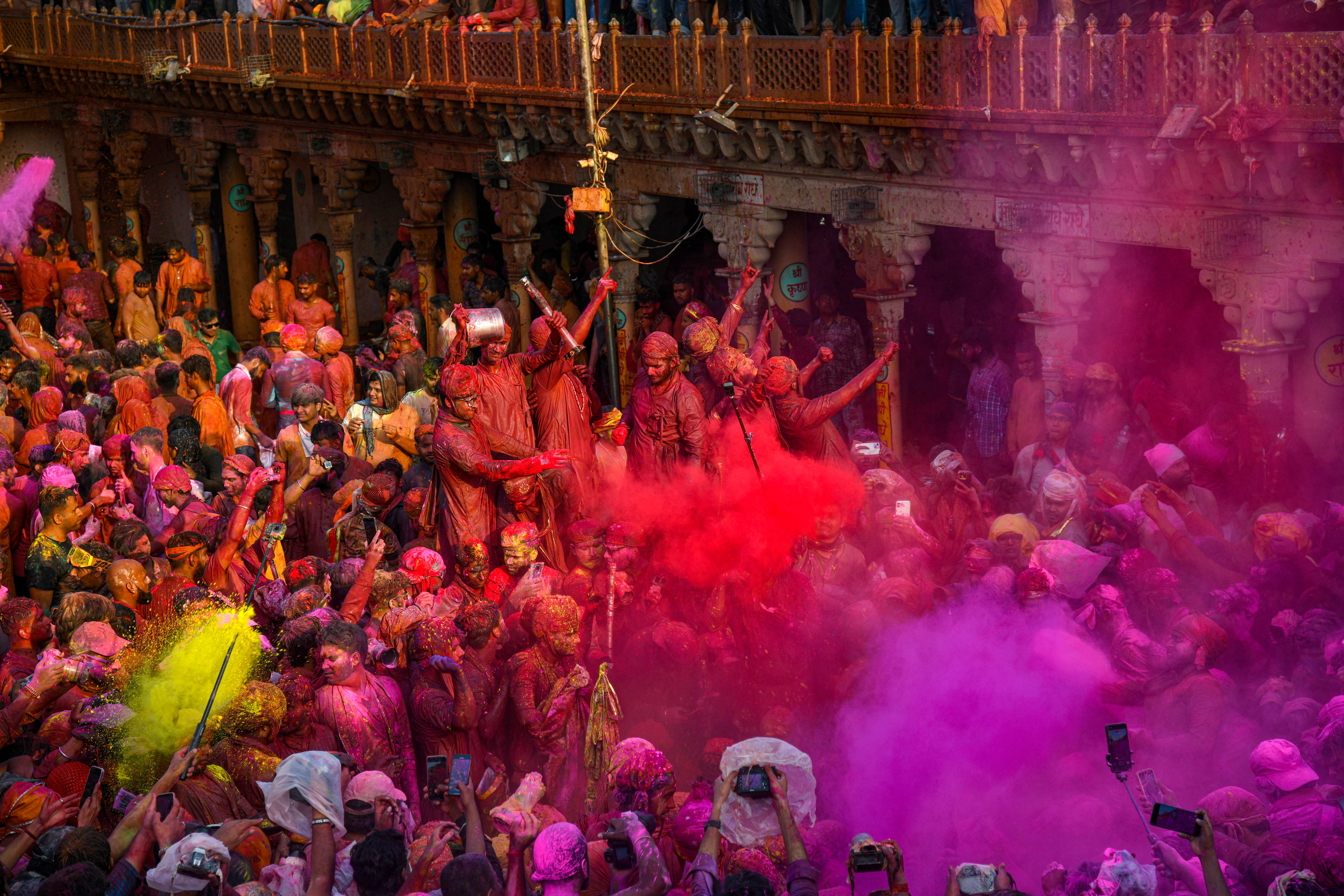 Anti-Khalistan Fauj
Waris has failed to account for funds raised by Punjab Day through various programmes such as Khalsa Waheer, Amritpan, and others. True supporters of Khalistan will not travel in Mercedes and will be as connected and accessible to ordinary people as Guru Nanak used to be in times of sadness. His own history is murky. How can a young boy who did not follow the principles of Sikhism (he had cut his hair) suddenly become a supporter of Khalistan?
Which Pakistani militant group is funding the daily maintenance of its followers, expensive fuel, and vehicle convoys? He is committing sacrilege in the name of Guru by naming his gang of criminals Anandpur Khalsa Army.
Punjabi society is being divided along racial and ethnic lines in an effort to instill fear. The WPD is attempting to establish two narratives: Hindu vs Sikh and Christian vs Sikh.
Migrant non-Sikh workers from UP and Bihar in Punjab are being treated with intolerance by AKF.
He considers himself to be the true successor of Bhindranwale; Attempts to profit from Bhindranwale's followers by imitating his attire, mannerisms, and so on.
His anti-slavery slogan, demand for Sikh self-determination, and portrayal of non-Sikhs as traitors are all imitations of Bhindranwale.
Amritpal was appointed as the Heir Punjab Dey's head in Moga, Bhindranwale's native village.
Amritpal (Amrit-Pak)
Singh's meteoric rise is being driven by Avtar Singh Khanda (a UK-based SAD activist and close associate of Khalistani terrorist Jagtar Singh Tara).
Khanda is also associated with Paramjit Singh Pamma (of Babbar Khalsa International) and is known to organize ideological radical training classes for Sikh youth in order to mislead them. They have a sinister and deliberate goal of destabilizing Punjab through ideological indoctrination and have a significant influence on Amritpal.
They're attempting to make an improvised explosive device out of common household chemicals while performing live in Birmingham and Glasgow.
Amritpal also has ties to Lakhbir Singh Rode (the International Sikh Youth Federation's head), who is wanted in India for arms trafficking (including RDX explosives), plotting to attack government leaders in New Delhi, and spreading hatred in Punjab.
An ISI agent
The Waris Punjab De organization is patronized by Amritpal Singh. Amritpal Singh is a non-resident Indian who worked as a truck driver in Dubai. During his stay in Dubai, he made contact with ISI. In the name of religion, he was asked to inspire gullible young Sikhs. Given that the ISI will spend money to bring back Sikhs in the name of Khalistan, I will make my case in Punjab.
Amritpal Singh came to Punjab at the request of the ISI and enlisted the assistance of Amrit Sanchar to establish his organization. Later, he launched the 'Khalsa Waheer' campaign and strengthened his organization by visiting villages. He inflamed the Punjab issue and began inciting Sikhs against the Indian government.
Amritpal Singh began to have success persuading people to do their desired work under the guise of religion. This boosted the morale of the ISI. These actions reminded Punjabis of the bad old days of militancy. Punjab has emerged from that era with great difficulty and does not wish to return to it.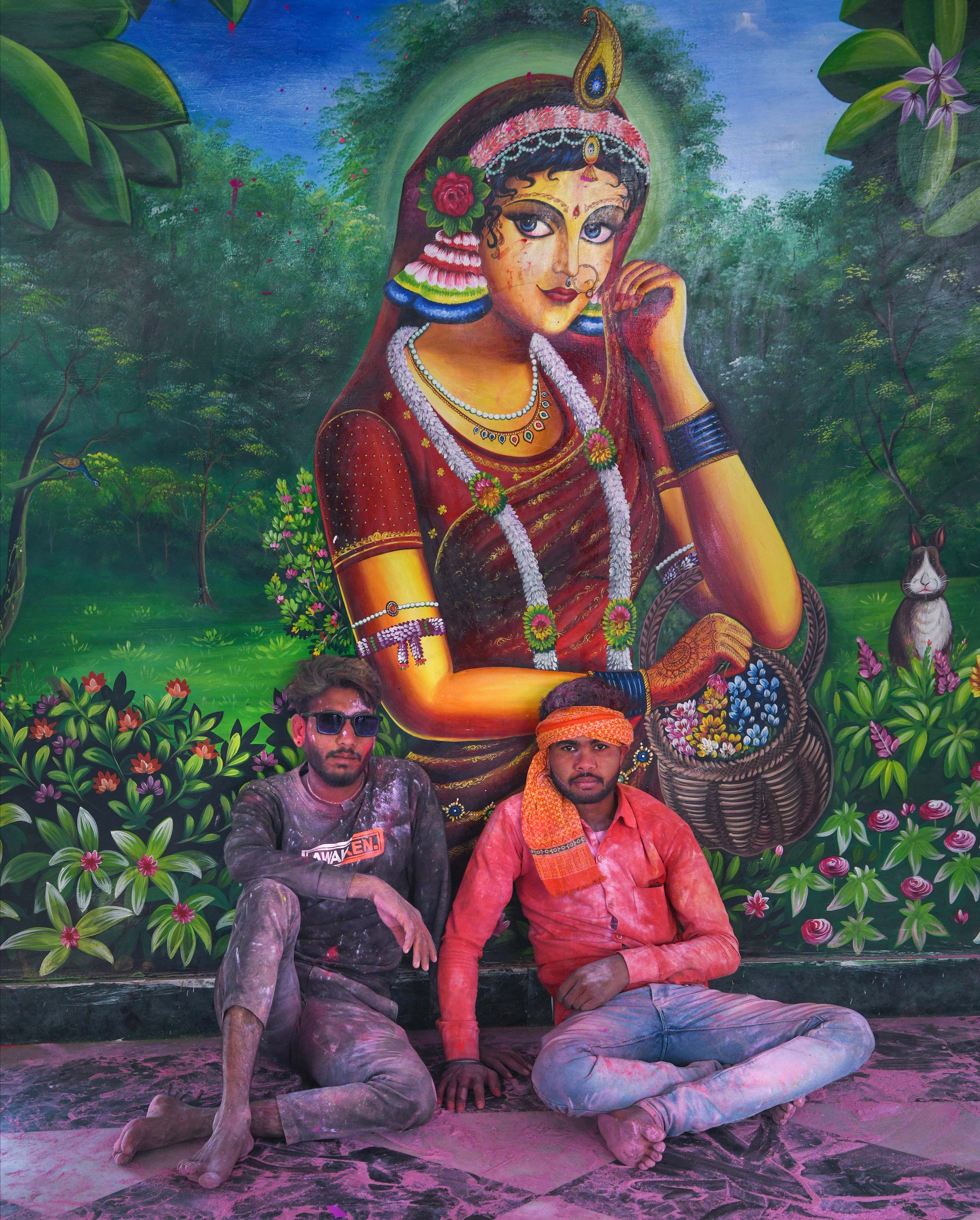 Since the Ajnala incident, there has been a fearful atmosphere in Punjab, and everyone is wondering why the administration is not taking action against Amritpal Singh.
Amritpal was brought to Punjab by the ISI from Dubai, where he began spreading hooliganism and violence alongside armed associates. He bullies people and has the power to silence anyone who speaks out against him. Did he also threaten Jathedar Akal Takht Sahib to keep quiet? He believes that the Punjab police and government are afraid of him and that no one can turn a hair on him no matter what he does.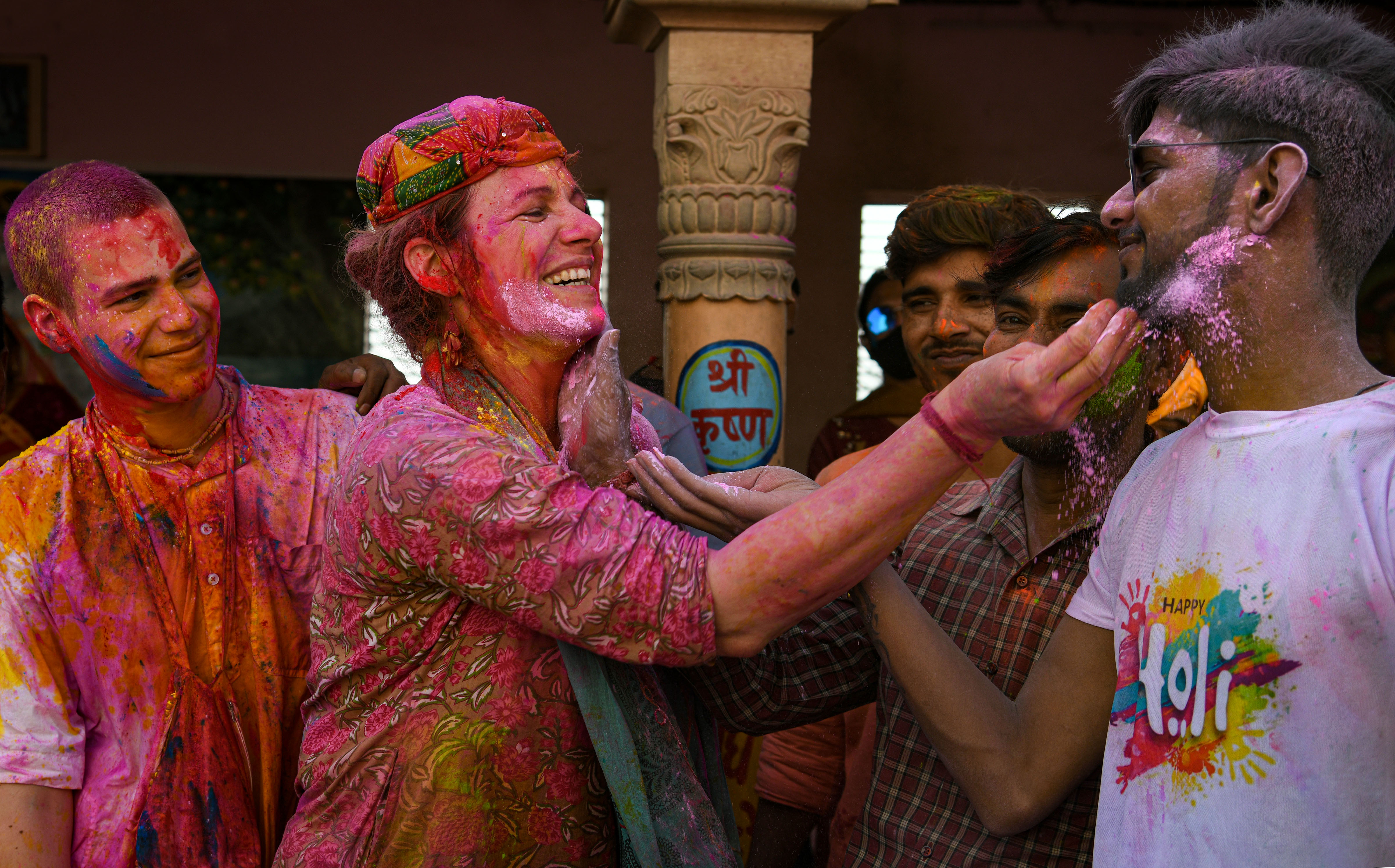 Amritpal Singh's terrorism in the garb of religion
The Gurdwara Singh Sabha Model Town in Jalandhar was attacked by Amritpal Singh's allies, who also set fire to the Gurdwara Sahib and damaged the chairs provided for elders to sit on. And everyone accused the Waris Punjab supporters of engaging in hooliganism while pretending to be religious.
Amritpal Singh acts as he pleases and regards himself as a practicing Sikh. These factors have caused Punjabis to feel unsafe today, and dread has taken root among the populace.
Amritpal Singh founded the Anandpur Khalsa Army after urging his allies to continue carrying weapons (AKF). He is always surrounded by this army and its lethal weaponry. Is a new battle being declared here?
In times of crisis in Sikhism, the Gurus advised the Sikhs to carry weapons for self-defense; they were not to carry them to threaten innocent bystanders.
Amritpal supporters used violence in Ajnala
The administration and police are targeting Amritpal Singh with new actions one after the other. Amritpal, led by Sri Guru Granth Sahib, shattered the peaceful atmosphere on February 23 by attacking the Ajnala police station in thousands to free his colleague Lovepreet Singh Toofan from police custody.
The Punjab Police handled the situation delicately and protected Sri Guru Granth Sahib Ji's honor throughout.
It is blasphemous to use Sri Guru Granth Sahib Ji in this manner for one's own gain. Amritpal's actions were denounced by the whole Sikh community.
Following this occurrence, Shri Akal Takht Sahib appointed a committee to look into the disrespect shown to Guru Sahib. After the Ajnala incident, the Jathedar continued on and proceeded to the Akal Takht to threaten the man to be quiet.
In a statement, Amritpal claimed that the Ajnala incident was not violent and also made threats of future violent acts.