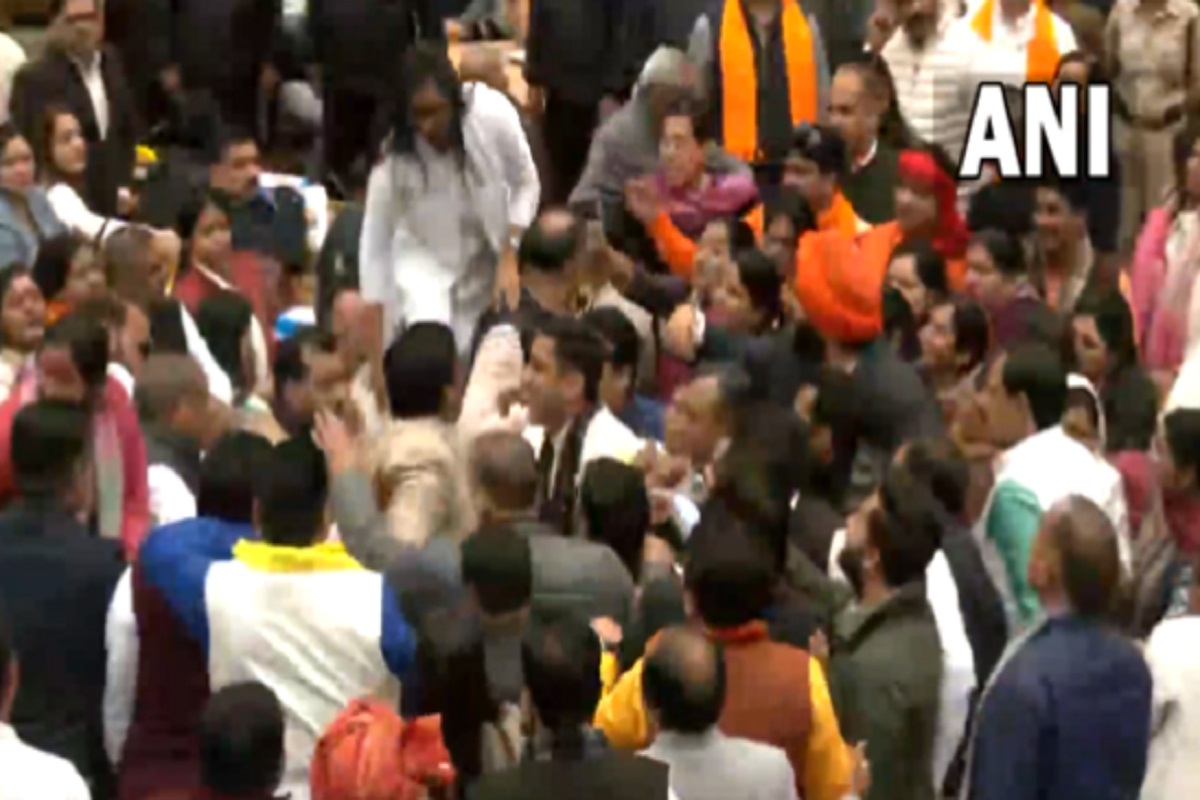 MCD Mayor Election
Live updates, 2023 MCD Mayor Election
The Municipal Corporation of Delhi (MCD) is scheduled to hold the election for the position once again on Tuesday, two weeks after an earlier attempt to elect a mayor ended in failure. Shelly Oberoi and Aaley Mohammad Iqbal are the Aam Aadmi Party's (AAP) nominees for mayor and deputy mayor, respectively. Rekha Gupta will run for mayor, while Kamal Bagri, a member of the Bharatiya Janata Party, will serve as her running mate from BJP.
On Tuesday, the 250-member Municipal Corporation of Delhi (MCD) House also failed to elect the MCD's standing committee's six members, the mayor, and the deputy mayor. The House was gathered for this purpose for the second time in January. The mayoral election on Tuesday was delayed by a "brawl" between an AAP councilor and a BJP councilor, much like the session on January 6. A new date for the mayoral election will now be announced soon.
#WATCH दिल्ली: दिल्ली मेयर के लिए वोटिंग शुरू होते ही सिविक सेंटर, एमसीडी मुख्यालय में हंगामा शुरू हो गया। हंगामे के कारण सदन अनिश्चितकाल के लिए स्थगित कर दिया गया। pic.twitter.com/Cg92cN2hQv

— ANI_HindiNews (@AHindinews) January 24, 2023
Also read: Delhi Mayor Elections to be held today, meeting to commence at 11am
The intense conflict
In addition to the 250 council members, the electoral college for the mayor is made up of 14 Delhi MLAs and 10 Delhi parliamentarians. 150 council members support the AAP, while 113 back the BJP. There are nine council members in Congress, and two are independents. On January 6, the intense conflict between the AAP and the BJP erupted over the swearing-in of elected council members, commonly known as aldermen.
Meenakshi Lekhi, a union minister, said: "We were sitting in the House to vote since 11 am and when finally the time came, a ruckus began in the House. This is unacceptable; democratic values must be maintained."
The Civic Centre, MCD Headquarters became heated shortly after the election for mayor of Delhi started. The House has adjourned sine die as a result of the disturbance, delaying the election.